Your security system is only as effective as the equipment you install. Getting the right security cameras in the right positions in your home is key. This blog post outlines what you need to consider when choosing between the different security cameras for your home.
Different Types of Security Cameras for Your Home
Bullet security cameras
Bullet security cameras are named for their long shape that resembles a bullet. They are usually highly visible, offering a visible deterrent. Additionally, since they can rely on a larger lens than dome cameras, they offer a longer range and higher video quality potential. These bullet security cameras can be used indoors and outdoors.
Dome security cameras
Dome security cameras are shaped like an upside-down snow globe. This shape offers a significant benefit – it is very difficult to predict where the camera is pointed. Dome security cameras are also durable and offer wide-angle recording. They are suited to both indoor and outdoor use.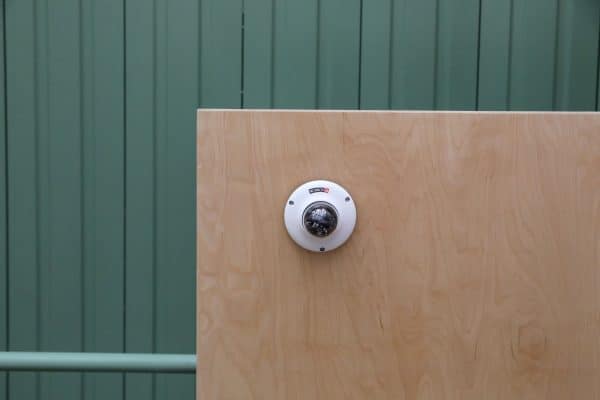 Turret security cameras
Turret security cameras are also known as 'eyeball cameras' and 'mini dome cameras'. They use a ball-and-socket design that's essentially a cross between dome cameras and bullet cameras. Turret cameras are an affordable option for indoors, with the more minimalistic casing being better suited to predictable weather. They offer an image quality similar to dome cameras. 
Features of Different Home Security Cameras To Consider
Smartphone compatibility
Quality home security camera systems will allow you to easily access the cameras from your smartphone. All the brands BPoint carries offer apps that let you check in on your home, wherever you are. 
DDA Analytics
DDA Analytics is an artificial intelligence feature that allows your camera to recognise objects, like cars, people, birds, animals, and trees. Read about it in our blog post on DDA Video Analytics.
Wide Dynamic Range Security Cameras
Wide dynamic range (WDR) balances the light the security camera receives to account for differences in lighting across the frame. Consider a camera that looks over your patio and backyard: artificial lighting is the source of light beneath the patio, while there is natural light in your backyard. The home security camera must create quality recordings in very dynamic lighting conditions. WDR security cameras are ideal for these situations. 
Which are the best security cameras for your home?
The best security camera for your home varies depending on your needs. The location of the cameras, the area they're surveilling, and the features you want mean there is no one-size-fits-all approach to home security. 
This means the best security camera setup for your home is a tailored system. Seek out a security provider that relies on custom security system design, not preset packages. 
BPoint's Professional Installation for Your Home Camera System
An effective security system caters to your home's unique features and your personal requirements to feel safe and secure. We recommend that you engage a security supplier who will custom design a solution that fits exactly to your needs. Using a supplier who will professionally install your security equipment ensures the effectiveness of your tailored home camera system.